Ultrasound
Medical Ultrasound Therapy
Cavitation-Based Treatment of bacteria and tissue.
Medical Ultrasound Bioeffects
Asses risk to healthy tissue from medical imaging applications.
Quality control issues with medical ultrasound equipment.
Medical Ultrasound Tissue Characterization
Attenuation estimation to allow for accurate prediction of characteristic scattering size and acoustic concentration of biological tissue.
Nondestructive Evaluation
Laser-based ultrasound for defect detection and characterization in manufacturing applications.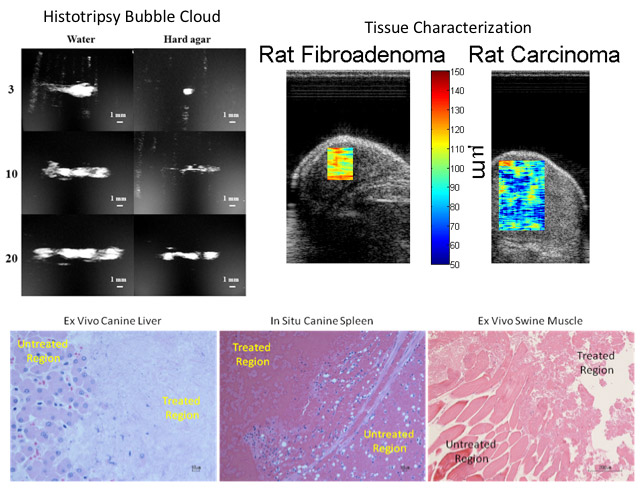 Timothy A. Bigelow
Associate Professor in Electrical and Computer Engineering bigelow@iastate.edu Academic department profile
Funded Research Sponsors
Keywords
Noninvasive Therapy, Medical Imaging, Biofilms, Bacteria, Histotripsy
Recognitions, Awards & Patents
Fellow, American Institute of Ultrasound in Medicine (AIUM)
American Institute of Ultrasound in Medicine Presidential Recognition Award
Warren B. Boast Undergraduate Teaching Award in Electrical and Computer Engineering