Ultrasonic Nondestructive Evaluation (NDE)
Microstructure Determination
Statistical inversion methods based on analytical models of ultrasonic systems and material systems for microstructural grain size determination
NDE Related to Additive Manufacturing
Novel methods including acoustic monitoring for process and damage state determination
Knowledge of methods applied to AM components and their limitations
Flaw Detection and Characterization
Direct image-based analysis and flaw inversion techniques for metals
Experience with diffusion bonded metals, microtextured regions (MTRs), porosity, and inclusions
Additional experience with Ground Penetrating Radar (GPR) and Thermography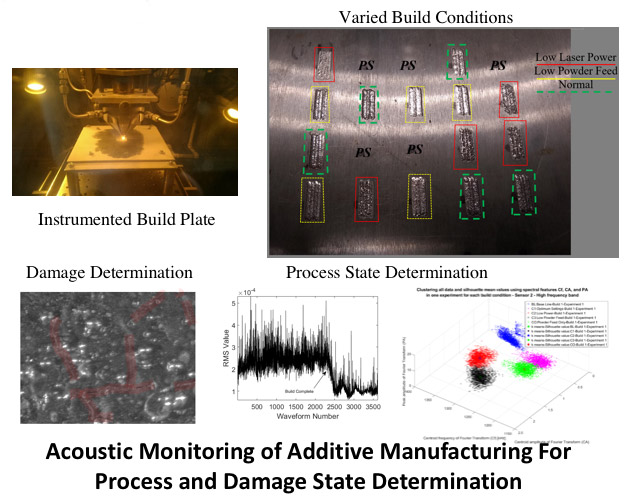 Lucas W. Koester
Associate Scientist
lkoester@iastate.edu
Funded Research Sponsors
Industry/University Cooperative Research Center (CNDE), Honeywell, IHI, & others
Keywords
Ultrasound, Additive Manufacturing, Microstructure Characterization, Flaw Scattering
Activities and Key References
Co-Chair, Session on Additive Manufacturing, QNDE 2017-2019
"NDE for Additive Manufacturing", Short Course Organizer, QNDE 2018
Koester, Lucas W., et al. "Nondestructive testing for metal parts fabricated using powder-based additive manufacturing." Materials Evaluation76.4 (2018): 514-524.
Taheri, Hossein, et al. "Powder based additive manufacturing-A review of types of defects, generation mechanisms, detection, property evaluation and metrology." Int. J. Addit. Subtractive Mater. Manuf 1.2 (2017): 172-209.