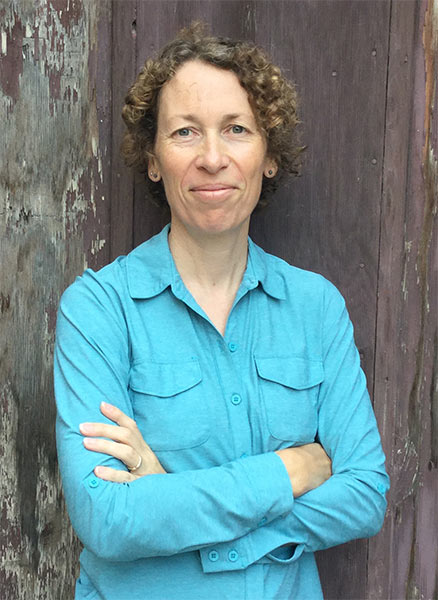 Nicola Bowler
Professor, Materials Science and Engineering
Professor, Electrical and Computer Engineering
Main Office
2220BM Hoover
Ames, IA
Phone: 515-294-3202


Education
University of Nottingham, UK, Physics, B.S., 1990 University of Surrey, UK, Physics, Ph.D., 1994 University of Reading, UK, Meteorology, 1994 University of Surrey, UK, Applied Electromagnetic Theory, 1995-1996 University of Surrey, UK, Composite Materials Modeling, 1997-1998
Graduate and Postdoctoral Advisors:
Yongqiang Huang (2004 – 2005, Postdoctoral); Ertugrul Izci (2009–2010, Postdoctoral); Jin Liu (2007–present, PhD); Li Li (2007–present, PhD); Tianming Chen (2008–present, PhD); Yang Li (2008–present, PhD); Yuan Ji (2009–present, PhD), Weixing Sun (2010–present, PhD); Eric R. Abram (2004–2007, MS); Nathan Fischer (2006–2007, MS); David Johnson (2007–2008, MS); Chongxue Zhang (2006–2008, MS); Robert Sheldon (2010–present, MS)
Interest Areas
Expertise:
Capacitive, inductive, conductive & microwave NDE
Dielectric spectroscopy
Materials characterization
NDE of dielectrics and structural polymer-matrix composites
Sensor development
Electromagnetic NDE
Capacitive NDE
Microwave NDE
Personal and Professional Goals:
Modeling polymer property changes in response to environmental degradation
Sensing and prognostics
wire and cable insulation
polymer-matrix composites
Brief Biography
Professional Academic Experience:
2006-present, Associate Professor of Materials Science and Engineering, Electrical and Computer Engineering, and Center for Nondestructive Evaluation, Iowa State Unversity 2001 - 2006, Associate Scientist, Center for Nondestructive Evaluation, Iowa State University 2001 - 2006, Adjunct Associate Professor of Electircal and Computer Engineering, Iowa State University 1999 - 2001, Postdoctoral Research Associate, Center for Nondestructive Evaluation, Iowa State University 1999 - Senior Scientist, Magnetics Division, Defence Evaluation Research Agency, UK
Honors and Awards, Professional Society Memberships:
International Who's Who of Professional and Business Women since 2009. Article "Alternting current potential drop mesurement of the depth of case-hardening in steel rods" was selected as a 'highlight' in Measurement Science and Technology, 2008. Recipient of American Society for Nondestructive Testing Faculty Grand Award 2008. Recipient of Outstanding Mentor Award from US Department of Energy, Office of Science Undergraduate Research Programs, February 2006. Recipient of the 2005 Measurement Science and Technology Outstanding Paper Award in the Sensors and Sensing Systems category.
Selected Publications
N. Bowler et al., Electromagnetic Nondestructive Evaluation of Wire Insulation and Models of Insulation Material Properties, Report Number: NASA/CR-2012-217330, NF1676L-14135, 2012
N. Bowler &Y. Huang, Electrical Conductivity Measurement of Metal Plates using Broadband Eddy-Current and Four-Point Methods, Meas. Sci. Technol., 16, 2193-2200, 2005.
N. Bowler & T. Chen, A Concentric Coplanar Capacitive Sensor for Nondestructive Evaluation, U.S. Patent No. 8,791,707, issued July 29, 2014.