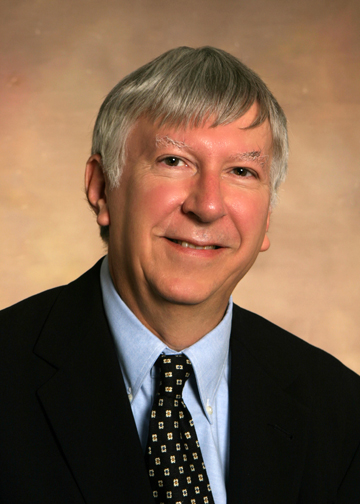 Lester Schmerr, Jr.
Professor, Aerospace Engineering
Main Office
211A Applied Sciences II
Ames, IA
Phone: 515-294-9746


Education
Illinois Institute of Technology, Mechanics, Ph.D, 1970 Massachusetts Institute of Technology, Aeronautics and Astronautics, B.S., 1965
Interest Areas
Expertise:
Ultrasonics
UT guided waves
contact UT
Immersion UT
PAUT
Personal and Professional Goals:
Les Schmerr received a B.S. degree in Aeronautics and Astronautics from the Massachusetts Institute of Technology in 1965 and a Ph.D. in Mechanics from the Illinois Institute of Technology in 1970.  Since 1969 he has been at Iowa State University where he is currently Professor of Aerospace Engineering and Associate Director of the Center for Nondestructive Evaluation.  He is also the Permanent Secretary of the World Federation of NDE Centers.  His research interests include ultrasonics, elastic wave propagation and scattering, and artificial intelligence.  He has developed and taught Ultrasonics and Nondestructive Evaluation courses at both the undergraduate and graduate level.  He is the author of the book Fundamental of Ultrasonic Nondestructive Evaluation - A Modeling Approach which was published by Plenum Press in 1998 and the book Ultrasonic Nondestructive Evaluations Systems - Models and Measurements which was published by Springer in 2007.  He is a member of IEEE, ASME, ASNT, and AIAA.
Brief Biography
Synergistic Activities:
2nd China-Korea Joint Workshop on Ultrasonic Nondestructive Evaluation, Tongji University, Shanghai, China, Oct. 20-23, 2009 Workshop on "Ultrasonic Nondestructive measurements systems-models and measurements," Tongji University, Shanghai, China , October 13, 2006 Workshop on "Ultrasonic Nondestructive measurements systems-models and measurements," Portland, Oregon, July 29, 2006 Workshop on "Ultrasonic Nondestructive measurements systems-models and measurements," Japan Society of Nondestructive Inspection, Tokyo, Japan, May 26, 2006 Workshop on "Ultrasonic Nondestructive measurements systems-models and measurements," Jeju Island, Korea, Nov. 6, 2005
Professional Academic Experience:
2003     Permanent Secretary, World Federation of NDE Centers 1989     Associate Director, Center for NDE, Iowa State University 1980     Professor, Iowa State University 1974     Associate Professor, Iowa State University 1969     Assistant Professor, Iowa State University
Graduate and Postdoctoral Advisors:
Stephen A. Thau, PhD advisor, deceased Thesis advisor and Postgraduate-Scholar Sponsor for: Ruiju Huang , PhD, 2006 Ana Lopez-Sanchez (National Center for Metrology, Mexico), PhD, 2005 Hak-Joon Kim (Sungkyunkwan University, Korea), Post-Doc, 2004 Total Number of Graduate Students: 32 Total Number of Post-Docs: 4