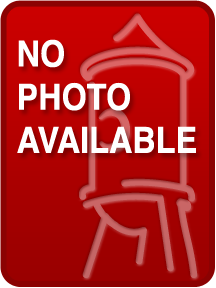 Dan Barnard
Main Office
Applied Sciences II
Ames, IA
Phone: 515-294-8064


Education
Iowa State University, M.S., 1995
Iowa State University, B.S., 1992
Kansas State University, B.S., 1982
Professional Academic Experience:
1996-present, Associate Scientist, Center for Nondestructive Evaluation, Iowa State University, 2008
1996-2008, Assistant Scientist I, II, III, Center for Nondestructive Evaluation, Iowa State University
1997-2008, Ames Laboratory
1985-1989, Projects Manager, Transco, Inc., Nuclear/Fossil power plant construction projects
1982-1985, Field Engineer, Transco, Inc., Power plant and refinery construction, commercial construction projects
Interest Areas
Developed method for detecting and characterizing marcels (fiber waves) in solid laminate composites using surface waves, with the method being further tested in a manufacturing and remote field environments.
Developed and tested a manual generic scanner for application of imaging methods to commercial hand held nondestructive evaluation instruments. Beta-tested the technology with airlines, aircraft OEMs, US Air Force and US Navair.
Developed, field tested and commercialized Computer Aided Tap Tester (CATT) for nondestructive evaluation of composite and honeycomb structures on aircraft. Transferred this technology to airlines, aircraft OEMs and other NDE research organizations. Assisted NTSB in the AA587 Airbus accident investigation in 2001 and 2002 with the CATT instrument.
Field tested and commercialized Dripless Bubbler ultrasonic scanner for detecting and imaging corrosion on aluminum aircraft fuselage and wing structures. The technology received an R&D100 Award for 1996 and was transferred to an Air Force ALC.
Developed air-coupled ultrasonic scan methods for inspecting composites and their repairs. Transferred technology to NASA for fabricators NDE of Hubble space telescope carrier.
Brief Biography
Expertise:
Personal and Professional Goals:
Daniel J. Barnard is an Associate Scientist at the Center for Nondestructive Evaluation (CNDE). He received a MS in Metallurgy from Iowa State University in 1995, and worked as an Assistant Scientist at the CNDE and Ames Laboratory from 1996 to 2008. He has been active in NDE research since 1990, when he began as an undergraduate research assistant at the Ames Laboratory, participating primarily in research in linear and nonlinear acoustics for evaluating precipitation strengthened Aluminum alloys and fatigue crack closure stress/overload/growth rate retardation. Work at CNDE involves the development and testing of inspection and characterization methods for metallic alloys, ceramics, and polymer composites, including hardware design and fabrication and software solutions for equipment control, data acquisition and analysis. Prior to Iowa State University, he worked as an engineering and projects manager working in nuclear and fossil fueled power plant and refinery construction.