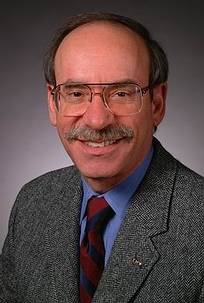 Dale Chimenti
Professor
Professor, Aerospace Engineering
Main Office
125 Applied Science II
Ames, IA
Phone: 515-294-5021


Education
Ph.D. (1974) and M.S. (1972) in Physics, Cornell University B.A. (1968 - Magna cum Laude) from Cornell College.
Interest Areas
Expertise:
Ultrasonics
Ultrasonics in composites
Guided-wave ultrasonics
Air-coupled ultrasonics and transducers
Personal and Professional Goals:
Editor-in-Chief, NDT&E International  (1996-present) Co-Editor, Review of Progress in QNDE (1981-present) David R. Boylan Eminent Faculty Research Award, ISU Coll Eng, 2007
Brief Biography
Professional Industrial and Other Non-Academic Experience:
Prior positions include AFML-Dayton including in?house research on ultrasonics and management of the Air Force's Advanced NDE Technology Program for eight years, chair of the international TTCP (DoD) Panel on NDE from 1986 to 1989. Dr. Chimenti has published over 150 papers in the research literature and serves as associate editor of the Journal of the Acoustical Society of America.  In addition, he is editor?in?chief of the Elsevier journal NDT&E International and, for the past 22 years, co?editor of the Review of Progress in QNDE.  He has served on the advisory boards of Journal of NDE and Ultrasonics.
Selected Publications
Chimenti, D. E. (2014). Review of air-coupled ultrasonic materials characterization, Ultrasonics 54, 1804-1816
R.S. Reusser, D.E. Chimenti, R.A. Roberts, S.D. Holland (2012) Guided plate wave scattering at vertical stiffeners and its effect on source location, Ultrasonics 52, 687-693
Junho Song and D. E. Chimenti (2010). Spherically Focused Air-Coupled Foil Transducer, US Patent #7 759  842